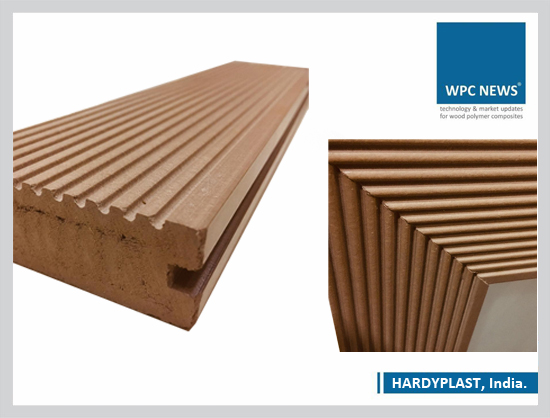 WPC Window profiles are introduced by HARDYPLAST, India. This profile is designed as a typical replacement of Solid wooden window in openable format. Keeping eye on the vast Indian market for windows, company has brought this easiest design targeting typical carpentry system.
Carpenters can fabricate and Install a window made out of this WPC profile in quite a less time. Unique design of profile for fastest window making is available in 3 inch x 1 inch format for window shutters. The profile carries a Solid & high density structure with uniform straight length. It has Plain and line designs on either sides to give a surface choice to the designer and carpenter. It is carrying a slot of 5 mm on one side for fixing of Glass or any other panel for window making.
The most important thing to consider is it's solvent joinery system. This profile can construct windows too fast with PVC Solvent cement or Cyanoacrylate adhesives. Carpenter can fix three sides with such an adhesive for very quick window making. Fourth side can be fixed with only screws for future replacement of Glass/panel.
As per the basic nature of WPC, it is a Water proof, Termite proof window material. This can be Painted & Polished like a conventional solid wood. It has similar properties like wood for machining and surface painting. Cost wise it is an economic product against natural wood, with a better life span with too less maintenance.
For more details please call WPC CENTRE on +91-846 005 2427 or write to info@wpc-centre.com. Visit www.hardyplast.com.