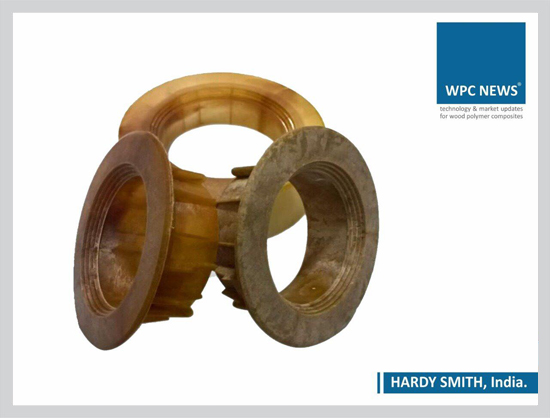 Wood polymer composites – material that is claimed to be a wood replacement, globally has successfully created its space amongst the wood and panel industry during last several years. As an Eco-friendly material and wood substitute product it has become an interesting product, worldwide in the building material industry. Many technology and product manufacturing companies are spending a healthy time and finance in developing qualitative natural fiber composite materials.
Many developing countries like China and India are taking strong interest in WPC markets and product is marching ahead with positive ups and downs. This is the stage where product has got its recognition amongst the resellers and users at a moderate level. Product standards are yet to be designed, efforts are on with the governments. But many project companies have started specifying WPC materials in their construction projects. WPC Doors, WPC Door frames, WPC Floors, WPC Claddings, Pergolas and WPC fencing planks fall in this bunch and getting favours, positively.
Technically products are improving day by day in the country like India and there are many raw material and technology companies are taking interest. UV stability, Cell structure and Mechanical strength are the key areas for this product. Companies are adding their specialty WPC compounds to the Indian markets shaking hands with polymer giants and it is a sign of prosperity for natural fiber polymer composite sector. We are hopping the new year to become the most interactive and progressive year for WPC sector. Many new areas are planned from Industry leaders and new products will be added, soon.
HARDY SMITH wishes you all for a GREENER NEW YEAR.
USE WPC. Save trees. Save earth.