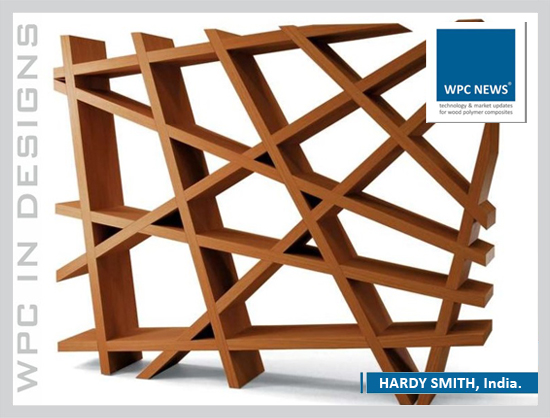 HARDY SMITH DESIGNS is an exclusive WPC company from India that has incepted the WPC product and markets in India. In last 10 years, HARDY SMITH has been an active partner to the industry for WPC technology, WPC raw materials, finished products and now Modular furniture as 'WPC IN DESIGNS'. HARDYPLAST is company's captive product brand known for its premium quality WPC.
WPC is the subject of interest, globally because of its Wood replacement properties including termite proof and water proof nature. At the same time it is recyclable also. Cumulatively WPC is becoming one suitable material for furniture making and we have forayed with this subject now. We are inclined to make and deliver Modular kitchens, Wardrobes, Bathroom vanities, Office cubicles, Beds for home and office industry. HARDYPLAST will also be delivered for WPC Doors, Door frames, WPC Panelling, WPC Wall cladding, Interior SPC Floors and PVC laminates.
We can take up turnkey projects with HARDYPLAST WPC for Interiors and Exterior product supplies. We provide concept, design, manufacturing and installation for WPC indoor and outdoor materials for a sustained life. Being the only Indian company as an exclusive WPC player, we are responsibly taking this subject forward with variety of applications from in house manufacturing facilities.
Recently HARDY SMITH has introduced all WPC Furniture range exclusively for Farm houses, Villas, Weekend homes, Farm sites, Jungle sites, Hill stations and Hotels in green areas where termite & moisture are sensitive issues. Company will provide end-to-end solution from Design to Installation in case of bigger projects. WPC IN DESIGN can be for Modular Kitchens, Wardrobes, Beds, Bookshelves, Office cubicles, Bathroom vanities and so on.
For more details please log on to www.hardysmithdesigns.com or call to +91-79-400 66 928 or Email info@hardysmithdesigns.com. We look forward to serve you for your complete project needs in WPC materials, across the globe.