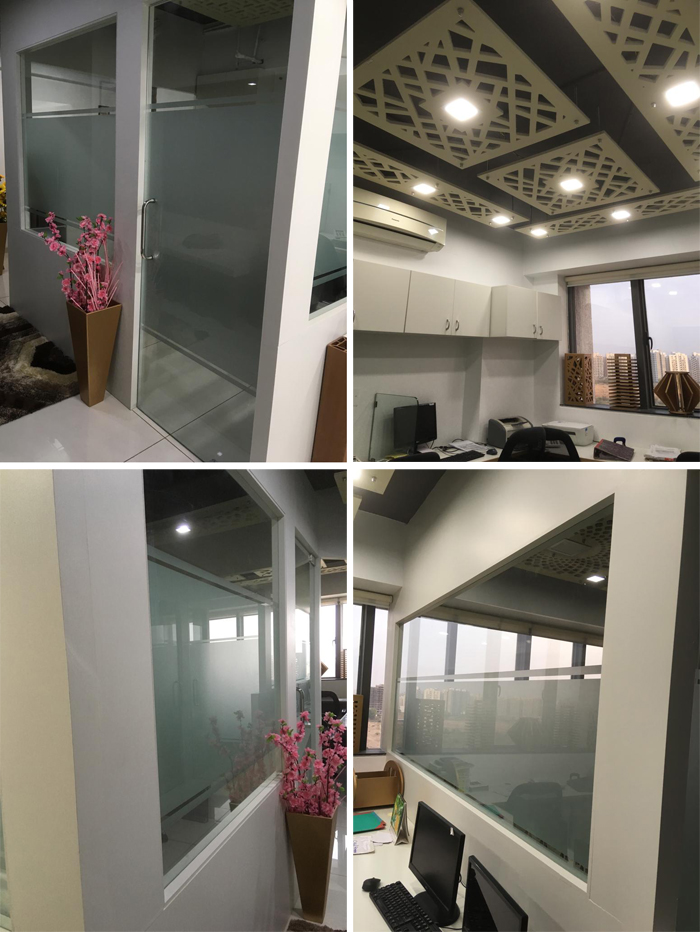 A turnkey office Installation from WPC
Site: WPC CENTRE, Ganesh Glory, SG Highway, Ahmedabad.
Materials: Hyper WPC boards, 3 Layer WPC boards, Regular WPC boards
Creations: WPC Walls, WPC Grills, WPC artifacts, WPC furniture
Designer: www.HARDYSMITHDESIGNS.com
WPC 75mm Walls are developed by HARDY SMITH for fastest office establishments. Walls are available in custom sizes within 8ft x 4ft format. Best product for office cubicle installations. 100% water proof & termite proof material for a life time investment. Can be used without paint/with paint. This complete installation was finished within 15 days only.
75 mm WPC Wall by HARDYPLAST
– Co-ex surface
– Surface Density 1400 Kg/cum
– Overall Density 600 Kg/Cum
– Available within 8ft x 4ft size limit
– Ready to fix for fastest office installation
– Water proof & Termite proof
– Paintable surface
– Replacing Brick/Masonry walls
– Replacing Aluminium Panel walls
– Light weight Wall panels
– Insulated with high density Thermocol material
– Reducing weight of the building
– Can be used for Outdoor applications
For more details please connect HARDYPLAST on +91-79-40066928 or write on info@wpc-centre.com.