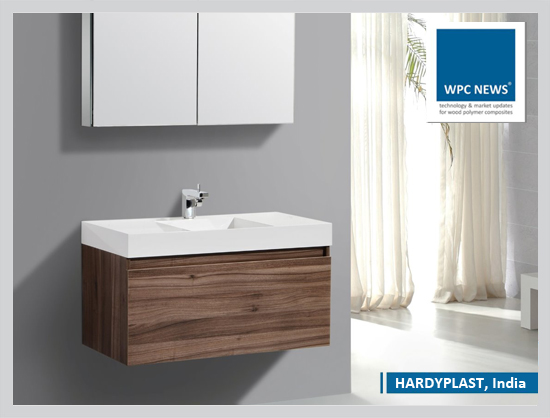 HARDY SMITH Designs introduces Bathroom Vanities. A collection of World class designs from termite proof & water proof material 'WPC' is developed by the known Application player from India. The entire range is an in-house design creation and manufacturing from HARDY SMITH Designs.
WPC Vanities are manufactured with the Mother panel being used are HYPER WPC with 700 kg/cum density for the best performance. Surfaces are decorated with PVC Laminates/Marbles/PU & Varnishes. In house manufacturing for a collection of 40 exclusive PVC Laminate designs including Veneer & marbles gives exotic touch to these Vanity range. Apart, PU and Varnishes are used for decent outlook and aesthetic appeal.
Custom designs are also made and supplied as per the client demand. HARDY SMITH is targeting WPC Vanity business across India & International markets. Talks are on with Major bathroom fittings & sanitary ware manufacturers for their product outsourcing of Bathroom vanities.
For more details please write to info@hardysmithdesigns.com or call on +91-635380 6253.