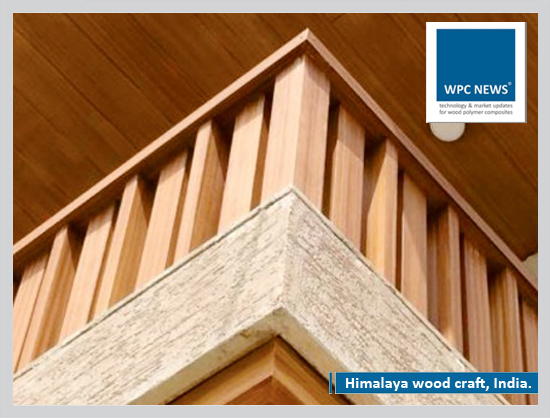 At a recent project of a villa at Gandhinagar, Gujarat, India WPC Railings were practices for Balcony formation. All Balconies were fixed with Railings and Ceilings made out of WPC solid panels of 8 inch x 15 mm dimensions. Deepak Wood a carpentry company used this panels from HARDYPLAST to create this beautiful establishments that is going to be 100% water and termite free.
Final surfaces were designed with varnishing and wooden textures were created manually. Varnished surface was coated with a clear PU coats for a better life and uv protection. Vertical railings were created from the WPC Solid panels made by HARDYPLAST. These panels were fabricated for creating custom sized Railing formations out of WPC materials. Horizontal and vertical both members were created with a similar joinery system.
Here in this project WPC us specifically targeting natural wooden applications, which were supposed to be consumed actually. But Client's inclination towards the nature and his willingness for not to use wood, he selected WPC as the material. Aesthetic value of this Installation is nevertheless than natural wooden installation. Overall establishment was giving a highly luxurious and premium look to villa.
For more details log on to www.hardyplast.com or call HARDYPLAST on +91-79-40066928 or write on info@wpc-centre.com.