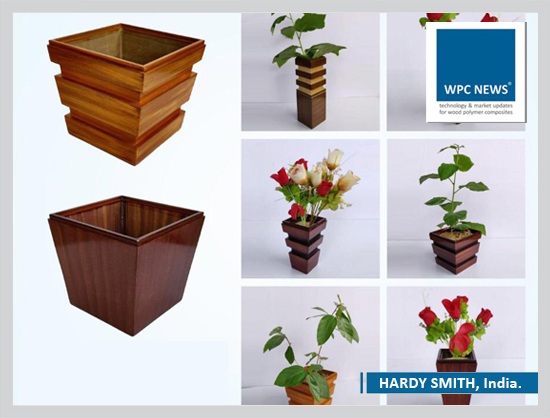 WPC in Designs – a venture of HARDY SMITH recently designed and developed Planters from WPC material. Long fiber wood content mixed WPC panels are used to designed and assemble these master pieces for architecture projects. Directly replacing wood from this application, WPC Planters are nevertheless in look to a natural wood with varnishing. Company has introduced it's first design range and started promoting to the home, office, hotels and resort segments.
A Class apart WPC Planters are available with exotic designs and custom sizes. Beautified wood finishes create ambiences. Product is best suited for Homes, offices, gardens, hospitals, Temples, hotels, resorts, villas and weekend homes. It is a no maintenance product with 100% termite & water proof nature.
For more details please log on to
www.wpc-art.com.