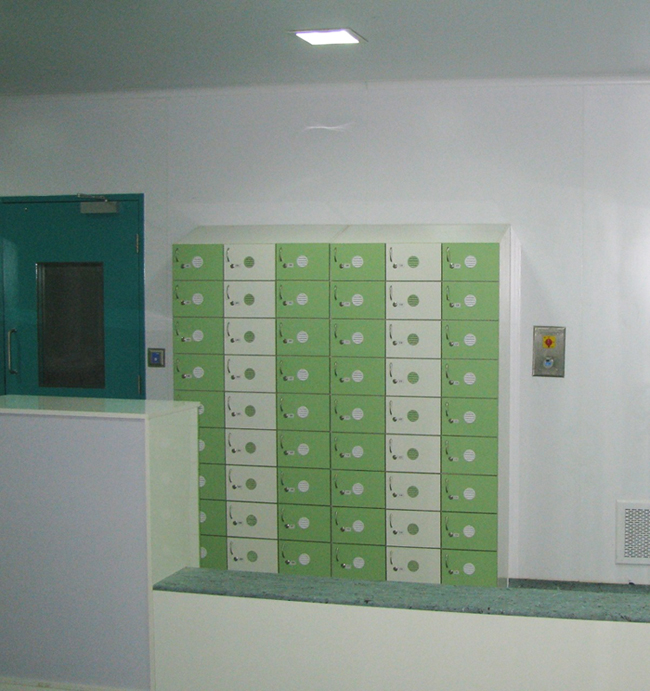 Omkar Modular Systems LLP is one of the leading manufacturers of customized "Exquisite Modular Furniture" made out of Wood Replacement material's like WPC Boards. They have expertise in making customized modular furniture for Offices, Clean Rooms, Changing Room Cabinets, Lockers with ventilation system, Modular Workstations, Kitchen Cabinets, False ceiling etc. All of their products are manufactured in Mumbai and at Kalher in Thane to the highest industry standards, backed by over 30 years of experience. They claim to use the Top quality (WPC foam board) material and hardware, perfect finishing and expert installation provide superb convenience and maximum durability to the clients.
They have specialization in Planning, Designing & manufacturing Clean Room, Change Room, and QC Lab furniture. The modular furniture they offer comes with multiple advantages as compared to conventional wood based materials and most importantly its 100% ECO friendly. WPC Foam board material not only helps in saving the natural forests but also allows us to deliver product much faster to our customers across the country.
Research Lab furniture
QC & R&D labs where highest levels of cleanliness and space utilization are required, Omkar QC modular system provides ample of space for Drawer's, Key board, Store area, Sink, Chemical Storage Rack etc. These unique modules when connected together form a table with an elegant granite top to create a solid working platform. The entire modular system is made out of 18mm thick high density WPC foam Sheet. The main advantage of PVC foam based WPC material is, it is Fire retardant, Water proof, Chemical resistant and it is 100% termite free. They make modular QC lab furniture in colored/laminated door shutters with matching PVC edge bending.
For more details connect to Phone: 022-2870 5652 e Telefax: 022-2870 4247 or Mob. No. +91 9930967663. You can Email to oms.modular@gmail.com or doormaster1@gmail.com.