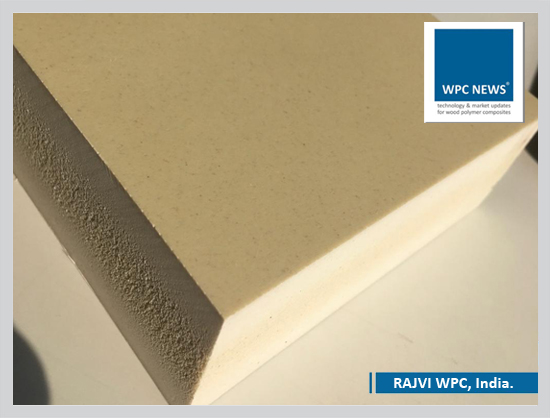 More than 20 years have passed serving to the Indian PVC & WPC Industry, RAJVI has remained unbeatable in its product quality supplies. A family driven company initiated into PVC business before almost 2 decades. They forayed to this grand ocean of products, with a no genuine experience in the subject. RAJVI entered with their first footsteps with PVC profile trading and fabricating of PVC Doors, frames and other allied profiles from rigid PVC. Their hands on experience and most important to say is their 'confidence in manufacturing' forced them to foray into WPC boards manufacturing. They simultaneously ventured into PVC Hollow profile manufacturing and WPC Solid sheet manufacturing. They brought co-extruded WPC boards very first time for the Indian domestic markets, where no had thought even.
A man behind this show was Mukesh Donda, an entrepreneur with real zeal for PVC. He was the one setting up machines by himself for all the ventures he has established till date. A hands on experience converted into high level of individual confidence of him, developed a follow teammates from family. Today young generation of RAJVI with business qualifications is desperately and sincerely taking the company forward. Hunger for new development and spending money and time behind it with extensive efforts – is the secret of this team. They have placed unique leadership products in the Indian markets those are first in the time. Today, RAJVI is making WPC boards, WPC Doors, WPC Door frames, WPC moulded doors, WPC printed Doors, WPC coated doors, PVC boards, Rigid PVC thin boards. Apart company is manufacturing PVC profiles including Door, Door frame, Window with printing in their in-house production facilities.
Knowledge is the power for RAJVI and ownership is ranked amongst the top PVC players in the country in WPC segment. Mukesh Donda has served GSPMA (Gujarat state plastic manufacturer's association) as chair person for South Gujarat region. WPC has been a passion to this company and they are continuously supplying one of the best quality products to the Indian industry today.
For more details call RAJVI on +91 93778 83584, 02621-234442 or email to info@rajvipvcply.com. Visit www.rajvipvcply.com.