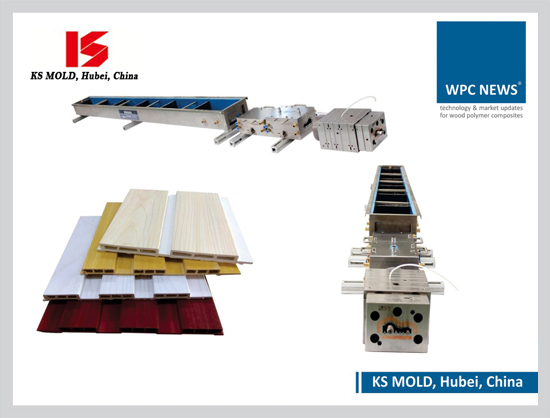 Huangshi Kunsheng Industry & Trade Co.,Ltd (KS MOLD) was established in 2015 specially for overseas market and factory was established in 2005 for local market, initially. Company claims to be the biggest PVC profiles mould factory in Huangshi.
At KS MOLD Quality comes first. We aim to make the BEST moulds with life-time warranty. They claim their expertise for PVC profiles/PVC pipe/ Cable duct/ WPC / SPC/ Big board extrusion mould.
More than 50 worker and 10 senior technicians with 25 years' working experience on mould industry serve KS Mold with a focus on R&D for material and design. Company's independent mould designs have got more than 20 national patents. They supply mould to many Chinese major players. They have overseas markets are already extended to Europe, South Asia, Middle East.
KS MOLD makes
– PVC/UPVC window and door profiles mould
– PVC trunking cable duct mould
– WPC door panel mould
– PE WPC decking flooring mould
– SPC marble decoration mould
– WPC hollow/solid door frame mould
– Big Board/panel mould
For more details Ms Daisy can be contacted on Mobile/Whatsapp: 0086-18186002121. www.ksmold.com.cn.
Published by WPCNEWS.in, December, 2018.