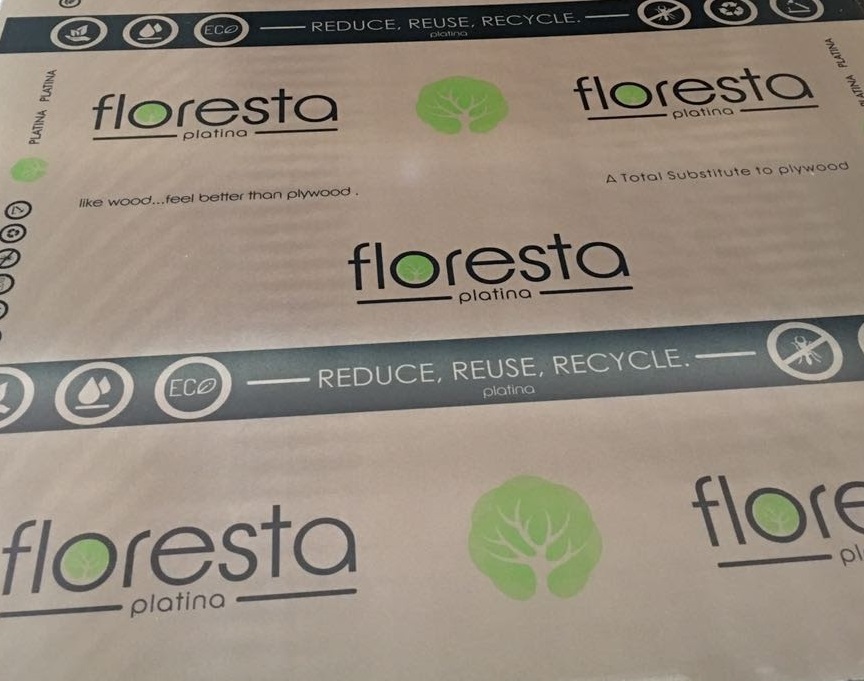 As a known Indian brand FLORESTA claims manufacturing of The Actual Wood Polymer Composite boards that is a complete GREEN PRODUCT. Company is an ISO 9001-14001 certified company with the latest and upgraded 2015 certification. The Company believes in doing and giving best in terms of quality and service.
FLORESTA WPC is a European Technology made product introduced as one of the pioneers in the country. Company claims their Products as superior quality and high density product made with a combination of finest quality of raw materials with 30% to 40% of wood fibers.
Floresta explains WPC is a Next Generation Product and a perfect Substitute to Plywood. They derive it as a complete solution to the problems being faced in the plywood. They promote it as 'Iooks like a wood and works like a wood'.
As per the company, Floresta WPC is an Eco-friendly, Fire Retardant, durable and easy to use product. No harmful chemicals are used in the manufacturing process. It is 100% Water, Termite and borer, Moisture proof. It claims to have an excellent holding capacity both in nailing and screwing. Laminate pasting strength is like MDF Boards and it can also withstand a heavy pressure.
Modular kitchens, Office, House furniture, Bathroom Vanities Etc., made with our Floresta WPC product are sure to win the hearts of Architects, Interior Designers, carpenters and end use customers…
Presently Company has offering Platina Grade material which is a High Density product available both in WPC (Wooden) and PVC (white). In second Range, they are offering GOLD Grade material which is a Medium density product available both in WPC (Wooden) and PVC (White). FLORESTA WPC is available in 4ft X 8ft size and 6mm, 12mm, 16mm and 18mm thickness.
For more details please call +91 88007 71250 or email to info@floresta.in. Visit www.floresta.in.