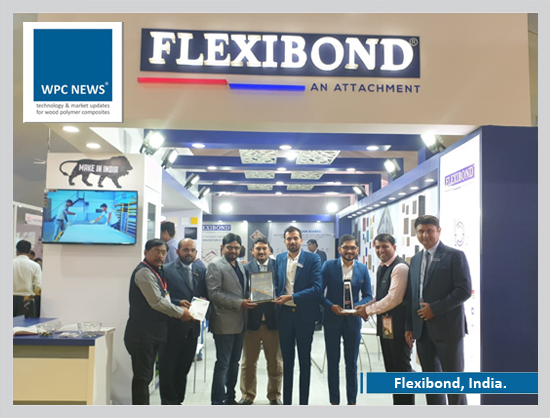 FLEXIBOND, India's leading aluminium composite panel manufacturing brand since its inception in the year 2002, has been ruling the industry with its innovative products like PVC/WPC foam board, WPC solid doors, WPC solid door frames and acrylic solid surface. The organization is proud to stand on the pillars of hard earned goodwill.
Umiya Flexifoam Pvt Ltd has created a rich legacy for itself with an avant-garde product line that has distinctive products used for interior, exterior, facade, furniture, signage and many other applications. These products are highly appreciated and recommended as they stand for their bankable features and salient product properties.
To attain precision and perfection in production line, FLEXIBOND maintains accuracy and excellence at each stage of production. Right from procuring finest raw materials to utilizing state of the art technology, company employs nothing but the best. Besides, manpower too includes a perfect mélange of the skilled and experienced professionals that ensures flawlessness in work practices and products.
FLEXIBOND never compromises in terms of quality, industrial norms and business ethics. To stay adherent to the same notion, our quality managers inspect products at our in-house QC department itself. This department conducts necessary tests to ensure that company serves only defect free products to the market.
All these products are designed and manufactured in an eco-friendly manner. FLEXIBOND also contributes towards sustainable development which is why the company is accredited with ISO 9001:2015, ISO 14001:2015 and OHSAS 18001:2007 certifications. Besides, company is also given the honour of being a part of Indian Green Building Council.
Umiya Flexifoam Pvt Ltd also has major stock point facility in different regions of India that helps the company to deliver products on time and offer prompt service after sales. Company's certified dealers and distributors across the country ensure customer satisfaction and long lasting relationship with all the related stakeholders.
For more details call +91 92280 25446 or write to info@flexibond.com. Visit www.flexibond.com.