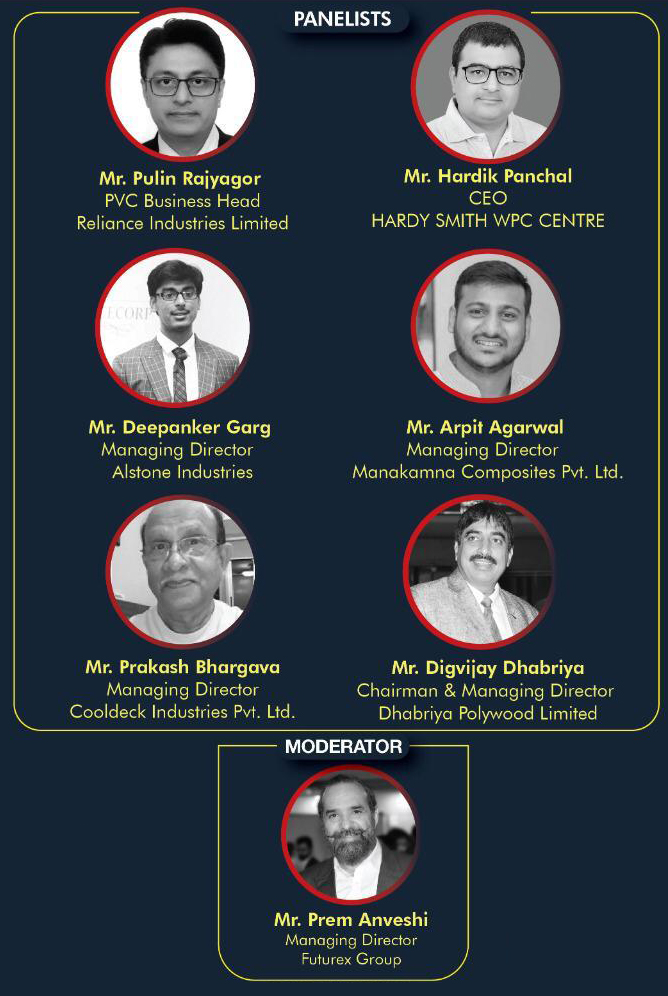 Wood polymer composites' future post COVID 19 is one of the most discussed subject for the infrastructure projects and construction industry. When all technology and raw material markets are disturbed because of this pandemic, labour issues are equally hampering the universe of manufacturing. In this crucial time everyone is trying to connect the dots with minimum resources available, especially production units. It has become a challenge for micro and small scale industries to optimize the entire chain starting from raw material, semi finished goods, finished goods, packaging, loading-unloading and shipping. In this scenario WPC products sound safe for production and deliveries. Indian WPC Industries has started their operations and supplies taking an advantage of continuous extrusion process.
Futurex a known exhibition group is organising a Webinar over an intensive, interesting and prospective subject of 'WPC Post COVID 19'. Mr Prem Anveshi, Managing Director of Futurex group will be moderating the event with the Panel of India's most experienced WPC Entrepreneurs. You can find their names here as:
Pulin Rajygor, PVC Business Head, Reliance Industries Limited
Hardik Panchal, CEO & Founder, HARDY SMITH WPC CENTRE
Deepankar Garg, Managing Director, Alstone Industries
Arpit Agrawal, Managing Director, Manakamna Composites Pvt Limited
Prakash Bhargava, Managing Director, Colldeck Industries Pvt Limited
Digvijay Dhabriya, Chairman & Managing Director, Dhabirya Polywood Limited
They will discuss the possible opportunities and future of WPC sector post COVID situation. Let us join to this conversation that is too important for saving the natural wood and forests. WPC globally is becoming the area of interest for many countries and aggressive investments and opportunities are knocking.
Futurex invites you to an Exclusive Zoom Webinar.
Topic: Explore The World With The Future Of WPC Post COVID – 19
When: Jun 27, 2020,
Time: 03:00 PM – 4:30 PM
Register yourself today in advance for this webinar:https://us02web.zoom.us/webinar
After registering, you will receive a confirmation email containing information about joining the webinar. For more details you can connect Futurex on +91-9899617982. You can write to sameer@futurextrade.com or namit@futurextrade.com.